This!!!!!!!
I will be attending CHA for the very first time so I am a weeeeeeee bit excited!!! I am then traveling on to New York to spend a week there soaking up all things that are fabulous and arty!!!! :) :) :)
And.........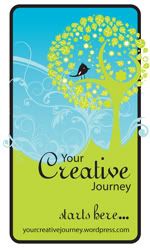 THIS!!!!!
They are happening within weeks of each so I am going to be a busy girl!!
LOUISE NELSON – 'Thinking Outside the Square'
Class Description:
In Louise's 'Thinking Outside the Square' class Louise will share with you
her passion for creating with products
that she loves, in ways that perhaps you may not have thought of before.
Louise will share and demonstrate the following;
* Freestyle wire embellishing
* Mask stamping
* Stamp and chipboard layering
* Freestyle Vellum embellishing
Louise will showcase these particular techniques, and more!! on 2 single
12 x 12 layouts. So do come prepared; to let your mind
and creativity go outside the square, and your hands to get more than a
little messy!
Class Cost: $55 including kit
Class Schedule:
Friday Feb 17 3pm-5pm
Saturday Feb 18 10am – 12pm
Sunday Feb 19 3pm-5pm
My Amazing Class Sponsors:
Please see information above and if you are interested in attending my workshop, please email Sherry Mendoza with your day/time preference at yourcreativejourney@live.com as soon as possible to secure your spot as seats are limited.
I would so so love to see you at my class!!!!! :) :) :)
Cheers and Happy Scrapping!!!
Ill be doing a scrappy share later tonight :) :) :)